Hall of Fame Inaugural Inductions 1981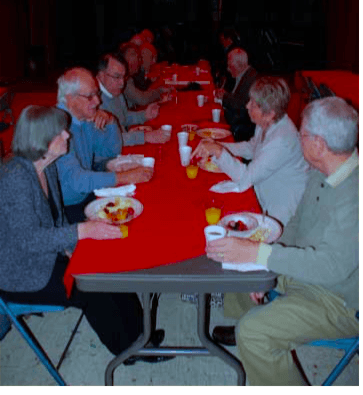 Irma Barton (1946)
Irmawas a social studies teacher extraordinaire.  She was everyone's favorite teacher.  She is credited with molding many students into the adults they were to become by drawing their potential out of them.  Irma initiated "Canteens" at the junior and high school level. She assisted with athletic events and other school programs.  She founded Student Council at Schaaf Junior High School.  Irma was involved in everything and could always be depended on for help whenever needed.
Dr. Herbert Bonkovski (1959)
Dr. Bonkovski is renowned for expertise in liver, digestive, and metabolic disorders.  He has been an active researcher and teacher with more than 300 original papers to his credit.  He has taught at the University of Connecticut, University of North Carolina, Charlotte, and the University of North Carolina, Chapel Hill.  Dr. Bonkovski has served as Senior Advisor for Research for the Carolinas Health Care System in Charlotte, North Carolina.
Carmen Cozza (1948)
"Carm" Cozza is a former football player, baseball player and football coach. He played baseball at Miami of Ohio and for the minor league affiliates of the Cleveland Indians and Chicago White Sox. Carm served as head football coach at Yale University from 1965 to 1996, winning ten Ivy League Championships, while compiling a record of 179-119-5.  He was named UPI New England Coach of the Year four times and Eastern Coach of the Year once.  Carmen Cozza was inducted into the College Football Hall of Fame as a coach in 2002.
Barbara Tomc Filipow (1961)
Barbara began her teaching career in 1965 at Arlington Elementary School. After seven years in the classroom, Barbara embarked on a distinguished career as a school administrator, beginning as principal of Hanna Elementary School, a post she held until its closing in 1981.  She served as principal of Green Valley Elementary School until 1992, at which time she returned to Hanna upon its reopening.  She retired from that position in 2002.  Barbara held several central office positions, including Director of Academic Services, Human Resource Administrator, and Structured Interviewer.  She was a Charter Trustee and President of the Parma City Schools Foundation.
Lorrie Kapusta Kapp (1964)
Lorrie won the title Miss Ohio in the 1974 Miss AmericaContest.  Her talent in the competition was playing Piano Concerto in B minor on the piano.
Ron Mottl Sr. (1952)
Ronald Milton Mottl Sr., attorney, served as a councilman for the City of Parma from 1960 through 1966.  He wasa member of theOhio State Legislature from 1967 through 1975. He went on to serve in the United States House of Representatives from 1975 to 1983.  A conservative Democrat, Ron was an ally of Ronald Regan's legislative agenda.  He returned to local politics, serving on the Parma School Board from 1985 to 1986.  He was president of the school board in 1986 before returning to the Ohio House of Representatives where he served until 1997. He was the driving force behind establishment of the Ohio Lottery.
George "Red" Rees (1935)
Red was one of the "Founding Fathers" of the Parma Senior High School Alumni Association.  He devoted nearly fifty years of his life in support of Parma High.  He solicited members, wrote a newsletter, and planned numerous events to keep the alumni of Parma Senior High School involved in the school's activities and future.  Red was the school's historian extraordinaire.  He lobbied to maintain "Redman" mascot whenever it was challenged for political correctness. George "Red" Rees personified "Loyalty Eternally" to his Alma Mater Parma Senior High School.
Donna Rees Smallwood (1956)
Donna was the founder of what became the Donna Smallwood Activity Center for senior citizens.  In her 20s, she led a group of volunteers who started a senior center at Memorial Hall in 1965.   She became its first director in 1968 and the only woman in Mayor John Petruska's cabinet.  Donna started programs of food, transportation, recreation and more. She formed the Parma Commission on Aging to govern and support the center.  She opened a satellite center in 1974 near Pearl and Ridge Roads.  In 1991, a new center arose near City Hall.  Donna was president of the civic group Proud of Parma.  She led the Miss Parma scholarship pageant for decades, then helped to start the Renaissance Evening at Parma Community General.  She was also secretary of the Parma Chamber of Commerce and a trustee of the Parma Area Fine Arts Council, Ridgewood YMCA and other groups. She volunteered at Good Shepherd United Methodist Church.
Esther Pfister Varga (1944)
Esther earned a Bachelor's degree in music from Oberlin College and a Master's Degree in music from Baldwin Wallace College.  Esther was trained as a pianist, but also performed as an organist and choir director at Ridge Road United Methodist Church of Christ and Ridgewood United Methodist Church.  Esther taught music at Cuyahoga Community College and was an active participant in the Musical Arts Society of Cleveland.